Knowledge
Gain the knowledge you need to improve your institution's performance with our credit union data software solutions. Instead of having to gather information from different sources like the NCUA 5300 Call Report and Home Mortgage Disclosure Act (HMDA) data sets, you can just log in and the information you need will be at your fingertips.
Our credit union data software stands out against other solutions for a few reasons:
Level of Detail
There are many ways credit unions differ from one another besides the balance sheet, so analyzing credit unions grouped together solely based on asset size isn't always enough. Using one-click filters, you can quickly create comparison groups based on geography, charter type, field of membership, and even by vendors used. Better yet, you can combine the filters to create groupings that provide an unparalleled level of accuracy for your credit union performance comparisons.
Variety
We've created five software products designed for credit union analysis, which users of varying experience levels and roles can utilize. Partnering with Callahan gets your institution:
| | |
| --- | --- |
| Peer-to-Peer | Provides the most accurate read of overall credit union performance |
| CUAnalyzer | Improves financial literacy by explaining vital credit union success metrics |
| MortgageAnalyzer | Performs mortgage-specific analysis of credit unions and other mortgage lenders |
| BranchAnalyzer | Analyzes credit union data down to the individual branch level |
| Search & Analyze | Gathers high-level credit union performance overviews quickly |
Support
Although our solutions are easy to use, we still want to ensure you get maximum value out of each product. That's why Callahan software users get unlimited access to the training opportunities we hold on a recurring basis. If that's not enough, we offer access to our expert industry analysts to help you with everything from optimizing your performance analysis to helping you build custom reports.
Find out more about enhancing your credit union knowledge with Callahan software.
---
Insight
The credit union industry is constantly changing. Whether it's a new regulation or a shift in the macro-economic landscape, credit unions are continuously evolving in their mission to provide members maximum value. With Callahan publications, you get the insight needed to keep up with the latest happenings in the credit union community.
But what makes Callahan's publications different from other industry outlets? It's the way we combine data with real credit union case studies to provide a complete picture of how credit unions are taking advantage of opportunities and overcoming challenges.
Providing you with credit union insight when and where you need it, our content is available via print, online, and mobile. Not only that, but one subscription gets your entire institution access to our full range of products.
We provide insight through the following publications:
| | |
| --- | --- |
| CreditUnions.com | Credit union case studies, data snapshots, and op-eds published daily |
| Callahan Report | Monthly report where our executives share their insights on the current industry |
| Strategy & Performance | Credit union lessons, industry analysis, and outside case studies published monthly |
| Callahan Directory | Annual encyclopedia of credit union performance you can turn to again and again |
| Market Share Guides | Shows where credit unions are turning to for solutions in specific industries |
| Research | Specialty reports and surveys focusing on key credit union areas |
See how Callahan publications help you stay on top of the credit union industry.
---
Strategy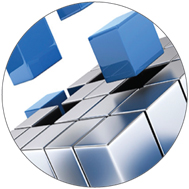 At Callahan we provide the help you need to ensure your organizational strategies are successful. Our veteran speakers and consultants have years of industry experience, plus the credit union data insights needed to calculate the right strategic direction for your organization.
This combination means that you're getting a multi-faceted approach to improving your institution's performance. In addition, both speaking and consulting engagements are offered in a variety of formats to fit your needs. Whether it's the main keynote speech at your big annual event or a guided session with your top executives, Callahan speakers and consultants can meet your needs.
Consulting
Our consultants understand that every organization is unique and tailor their consulting sessions accordingly. Their goal is to supply your team with effective strategies in a format that best fits your time and budget. If that means coming onsite or conducting their consulting sessions online, our consultants find a way to deliver maximum value.
Examples of previous types of consulting engagements include:
Board education/Industry overviews
Investment portfolio reviews
Strategic planning
In addition to the formats above, our consultants can tailor a session to fit your organizational needs.
Speakers Bureau
Whether you need an engaging and insightful key note speaker for your next event or prefer to bring in a credit union industry expert to work with your team in small workshop-style sessions, the Callahan Speakers Bureau can deliver. All of our speakers come with the industry experience and analytical understanding necessary to spark ideas and leave listeners with nuggets of information they didn't know before.
Some of our more recent speaking engagements have covered:
Credit union industry overviews
The future of credit unions
Big data
Investment management
Cooperative principles
There are plenty of other credit union topics our speakers are qualified to present on as well.
Learn how our speakers and consultants can help hone your institutional strategy.