No One Knows Credit Union Strategy Like Callahan
For over 30 years, Callahan & Associates has built a reputation for delivering insightful keynote speeches, interactive breakout sessions, and productive strategic planning sessions aimed at helping credit union's and the industry understand their environments through a new lens which enables them to improve their performance and meet their strategic goals.
Our consultants combine Callahan's robust credit union data resources, years of industry experience, and an unprecedented network of thousands of industry leaders to assist your credit union team with development of strategies that are sure to succeed.
KNOWLEDGE
Benefit from the most complete credit union data set in the industry. Our consultants' leverage the entire suite of Callahan industry and performance data tools and supply customized analytics needed to understand and support your strategic objectives.
INSIGHT
Identify the best path forward. Data is just the start, and while the numbers are important they only tell part of the story. Callahan consultants have the expertise and experience to help you drive actionable insights from the data and apply them to your real-world challenges and opportunities.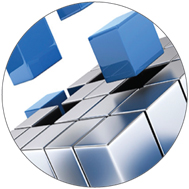 STRATEGY
Implement the right strategy at the right time. Our consultants have access to an unparalleled network of industry leaders which allows us to remain on the leading edge of developments and tactics which bring proven results.
Meet the Callahan Consulting Team
Our speakers and consultants have more than 150 years of combined years in the financial services industry.
Consultants

Alix Patterson
Partner

Jay Johnson
Partner

Jon Jeffreys
Managing Partner

Chip Filson
Chairman

Chris Howard
Senior Vice President

Katy Slater
Senior Vice President

Analysts

Sam Taft
Sr. Director, Industry Analysis