Whether you're a seasoned executive or just recently joined the credit union industry there's always room for professional growth. Credit union suppliers need to stay abreast of regulatory changes, economic turns, and evolving member needs, meaning you have plenty to stay on top of but not much time to spare. We know this, which is why Callahan offers credit union suppliers a slate of web-based events to keep you up-to-speed on all things credit union.
Callahan Webinars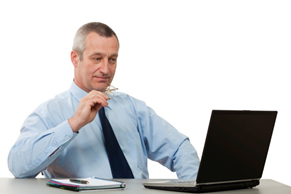 Get a front row seat when credit union executives discuss tried and true methods for improving their performance with Callahan Leadership webinars. These sessions feature actual credit union executives sharing real strategies they've implemented and discussing their results. Live webinars are held several times each month, and we keep a vast archive of past webinars for viewing at your convenience.
Trendwatch
Learn about new credit union industry developments before anyone else with Trendwatch. We compile the latest quarter's data and identify the most important trends weeks before the NCUA releases their 5300 data file, allowing credit union suppliers to get a head start on shaping their credit union strategy for the coming quarter.
But there's more to Trendwatch than just quarterly credit union data. Presenters also break down overall economic trends and explain how credit unions fit into it all. You'll even get fresh ideas about how credit union suppliers can meet the needs of the evolving market by listening to credit union executives present on tactics that've worked at their institution.